North Carolina Fish'n 2011
Spent a beautiful weekend with my son, Giddeon, in Asheville North Carolina. We fished the Great Smoky Mountains and through the Pisgah National Forest. Though I missed quiet a few trout on dries, wasn't quick enough on the hook set, I did manage to land a few. Giddeon on the other hand caught plenty along with a couple of whoppers.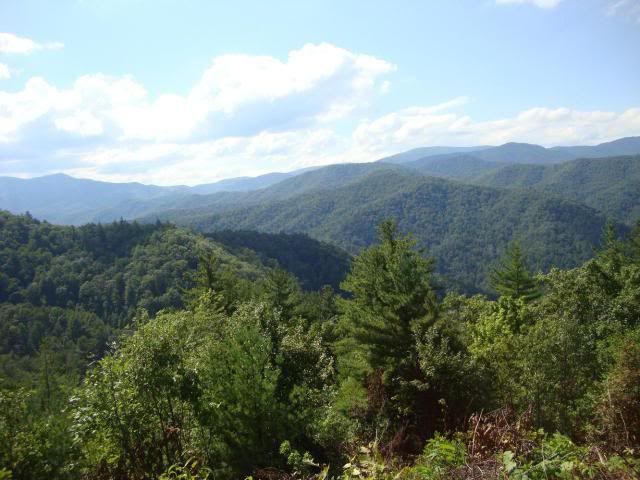 Wilds of Cataloochee Valley
9-10-11
Where else East of the Mississippi can you find a quiet rolling mountain creek where elk, deer and turkey can be seen roaming the forest in the wild? Where can you catch wild trout, if you're stealthy and quick, in a clear unpolluted mountain stream? You gently cast a 7 foot 3 weight towards the shady bank, under a canopy of trees, just out from laurel branches. While puffing on a short stogie you watch the dry fly drift in and out of sunlight that is setting above the high mountain tops. All the while hearing the bugling of a bull elk that echos throughout the valley as you fly fish in pure delight. The Great Smoky Mountains is the place it can come true!! Little wild trout streams and wildlife.
__________doubletaper